★ ★ ★ ★ ★ ★ ★ ★ ★ ★ ★ ★ ★ ★ ★ ★ ★ ★ ★ ★ ★

Welcome to Onwards to the Stars!!!
Hello and Welcome! ★ online! This is a photo blog by a dreamer called Life Gean.
She made this blog to share her photos and let you see her life through lenses. Follow?


★ ★ ★ ★ ★ ★ ★ ★ ★ ★ ★ ★ ★ ★ ★ ★ ★ ★ ★ ★ ★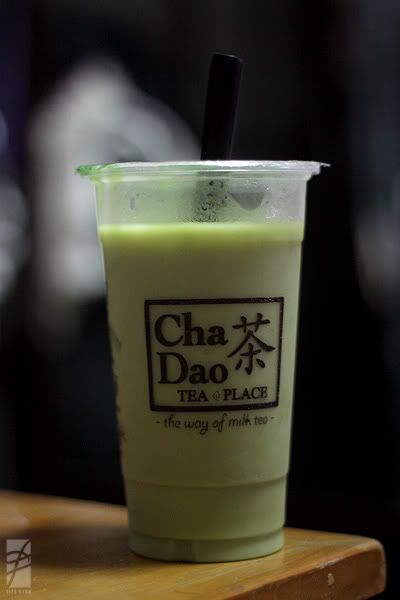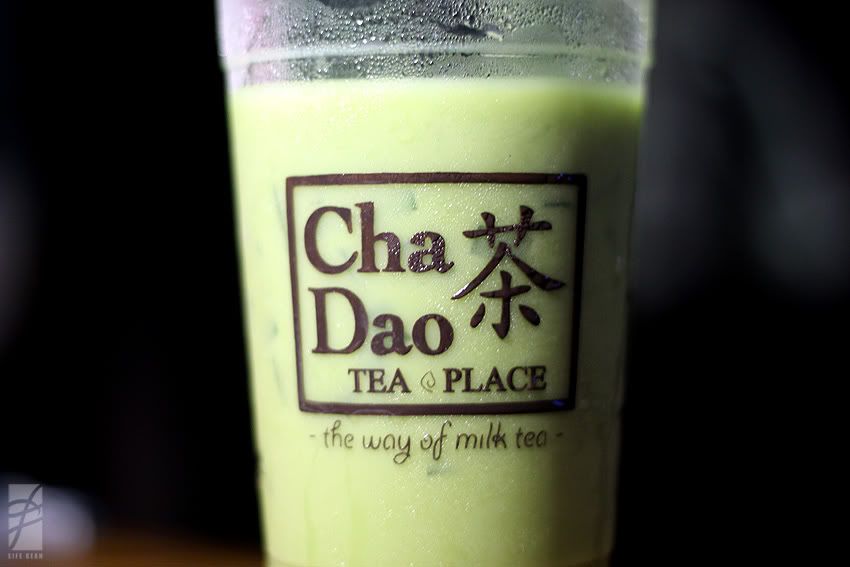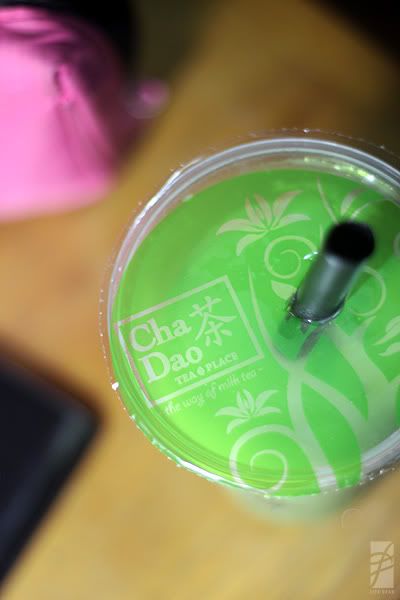 Tea places have been popping around the Metro for quite some time now. I remember a friend of mine stating that he doesn't get why people are all on the craze for these
milk tea
s when it has been here way back. Not jumping in the bandwagon here but I did decide to give it a try, randomly... one night.
Cha Dao
Tea Place
recently opened near our house so the other night, on our way home,...my
stepmum
(her nickname on my cup) and
I
bought some
milk tea
s from the place. I was particularly interested in their
Yakult Blends
but decided to go with a classic blend of
Sweet Mint Tea
with
nata
(
sweet
being the level of
sugar
) while she got the classic blend of
Light Blueberry Tea
with
pearls
. Hers, well it tasted
bland
which I felt would've tasted better if she gave it a higher dose of sugar but mine tasted
great
. LOL I don't know if it is coz I do like the
mint
taste
to begin with or it was just sweet because of the
sugar
- eitherway,
I loved it!
♥
We headed straight to home after the purchase but to tell about the place, its walls were painted in a nice shade of
green
so it gave off a
relaxing, earthy
feel
. The wooden tables also have a small bowl of
which I believe are
green tea
, that has a pleasant
aroma
.
Paper
s in different
color
s were also posted as a part of the interior's design but if you take a closer look, they're
testimonials
from
customers
.
I want to try other
milk tea
places too. I asked a friend of mine who frequents a particular one... if they had
mint
, but sadly she said
no
. LOL Well so much for that one. I tell you, I'm quite afraid I'd pick the wrong choice of
tea
and dislike it enough to end up not going back to the place so maybe I'll just go with her next time. TeeHee.
Labels: FOOD AND DRINKS, PRODUCT
1 Comments:
At Wednesday, March 14, 2012 4:32:00 PM , Soshipao said...

try the froth blends. its wonderful and the popping bobba.
Subscribe to Post Comments [Atom]
Links to this post:
Create a Link
★~~~ Older Stars ★ Newer Stars ~~~★