★ ★ ★ ★ ★ ★ ★ ★ ★ ★ ★ ★ ★ ★ ★ ★ ★ ★ ★ ★ ★

Welcome to Onwards to the Stars!!!
Hello and Welcome! ★ online! This is a photo blog by a dreamer called Life Gean.
She made this blog to share her photos and let you see her life through lenses. Follow?


★ ★ ★ ★ ★ ★ ★ ★ ★ ★ ★ ★ ★ ★ ★ ★ ★ ★ ★ ★ ★





Earlier today I went to a
movie
-
dinner
date
with
Paul
&
Deb
. I haven't seen these two guys for what's like
4 years
!!! They were my
seatmates
back in my
freshman
year in
college
and although we were classmates for just one semester, it's nice to hear that it felt like we were classmates for an even longer period of time.
Deb
said that he was gonna be there on an earlier time but he was late so I was forced to wait for the both of them for a few hours, on my own.
So lonely
. What's even funnier is that
Paul
arrived earlier than
Deb
did. I blame these two for my impulsive purchase of
Amethyst
, not that I regret it or anything. HaHaHa
We were supposed to watch "
Sinister
" in
TriNoMa
but since it was then only shown in
SM North EDSA
at a much much
much
later time, we opted to watch something else and we ended up with "
Looper
" - the concept of it was really interesting since it deals both the
present
and the
future
and how one affects the other but as the movie progressed, the focus got lost and revolved around a different character. I'd say it was
okay
. After the movie we had
Gong Cha
. I confessed that I've never tried any drink from
Gong Cha
and I know I must've missed of what seemed like
half of my life
or so they say so they suggested that I should go try the
bestseller
Winter Melon Tea
. I'm not that into drinking
milk tea
s on a regular basis like some of my friends do (I even know of some who'd travel to
HongKong
and still look for
GongCha
while they're there). I've already tried some drinks from
Cha Dao
,
Serenitea
and
Happy Lemon
- all of 'em had
mint
in it.
Gong Cha
doesn't have anything
mint
y
right?
Deb
ordered for me and I have no idea why mine had
pearls
while his and
Paul
's had none. I kept sucking up
pearls
for most of it but it was a tasty drink.
Early
dinner
was at
Conti's
where we enjoyed our
delicious
meals and each with a slice of cake for dessert. I ordered the
Blueberry Cheesecake
while they both had
Mango Bravo
. Their slices were ridiculously
huge
! It was a
fun-fun
day and
I miss them already
!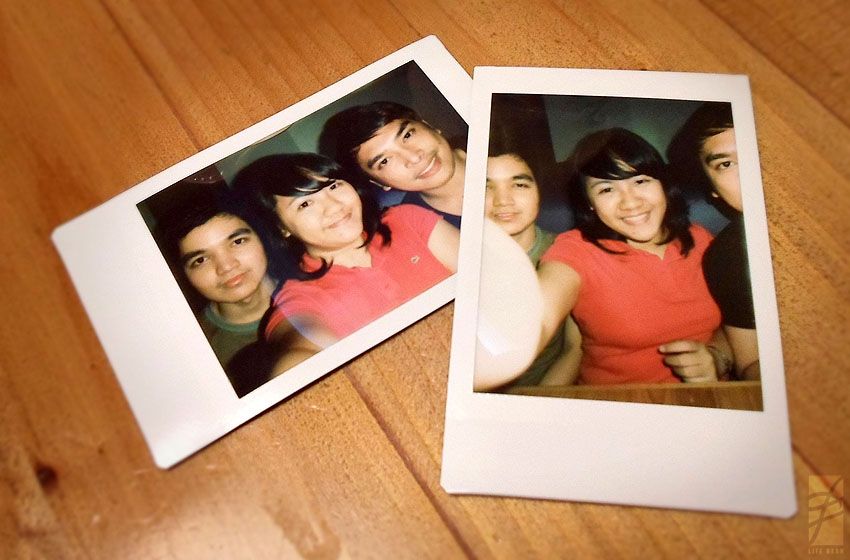 These are our cheki shots from my Eclair. LEFT: Is the proper shot of us three, Paul, me & Deb.
RIGHT: Deb pushed the shutter button too early as I was handing him Eclair so it only shows me with what I'd say, is my natural smile. HeeHee


Labels: CHEKI, FOOD AND DRINKS, PEOPLE AND PORTRAITS, PRODUCT
0 Comments:
Subscribe to Post Comments [Atom]
Links to this post:
Create a Link
★~~~ Older Stars ★ Newer Stars ~~~★